Civil Engineering Service in Talladega County
Pro17 Engineering, LLC is pleased to offer our civil engineering expertise and experience to Talladega County. We're aware that Talladega County has had few choices for civil engineering services in the past.
Therefore, we wanted to offer our services to help you with all your engineering needs. Pro17 Engineering is led J. Keith Maxwell, a licensed professional engineer and land surveyor. Keith has worked on multiple engineering projects over the last 25 plus years in and around Talladega county, having grown up in Munford.
USA Surveying & Engineering, LLC's main office is located in Madison, Alabama and we offer professional civil engineering services state-wide to the general public, developers, government agencies, and contractors.
At times we also act as a consultant and subcontractor to other engineering, land surveying, and aerial mapping firms. We want to provide timely completion of all projects in order to meet the clients' schedule, as well as to represent our profession in an ethical and honest fashion.
USA Surveying & Engineering  offers the following types of Civil Engineering services:
Roadway/Street Planning & Design
Subdivision Planning & Design
Commercial Site Planning & Design
Multi-family Residential Planning & Design
Site Utilities Planning & Design
Stormwater Runoff or Storm System Design
Stormwater Detention Pond Design
Site Earthwork Grading Design – Grading Plans
Stream Flood Studies & Flood Zone Determinations
Letter of Map Amendments (LOMA's)
Drinking Water Distribution System Layout & Design
NPDES "Stormwater" Permits – Design & Inspections
Construction Planning, Estimating & Oversight
Phase I Environmental Assessments
Wetland Delineation & Mapping
Expert Witness Services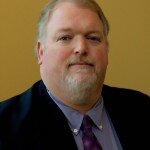 J. Keith Maxwell, PE&LS, handles the administrative and technical operations of all aspects of his civil engineering and land surveying firm. Keith is also a past adjunct instructor in the Civil Engineering & Building Science Departments at Auburn University.
He received his B.C.E. (1987) and M.C.E (1991) degrees from Auburn University.  He is a licensed professional engineer and land surveyor in Alabama and a licensed professional engineer in Georgia.
He is a member of the Alabama Society of Professional Land Surveyors, past president of the Central Alabama Chapter of ASPLS, a member of the American Society of Civil Engineers, the Institute of Transportation Engineers, and the National Society of Professional Surveyors.
Keith was raised in Munford, Talladega County, Alabama, graduated from Munford High School (1978) and since then has lived and worked in Montgomery (1989-94),  Auburn (1983-89 and 1994-2011) and currently resides in Madison County, AL.
He also served in the U.S. Army from 1980 to 1983 being stationed in Ft. Polk, LA and Bad Hersfeld, Germany, where he received the Army Commendation Medal for his work as a Field Artillery Surveyor.